With the continued and sustained decline of the level of COVID-19 viral activity in the St. Louis community, the 22nd Judicial Circuit Court is again accepting invitations to appear and speak at various public meetings and events.
Community engagement is extremely important to the Court, which is eager to re-engage with residents about a variety of relevant issues in a meaningful, informative, and constructive dialogue.
On Wednesday, May 11, Circuit Judge Christopher McGraugh was on hand at SqWires Annex for a regular meeting of the Lafayette Square Restoration Committee (LSRC).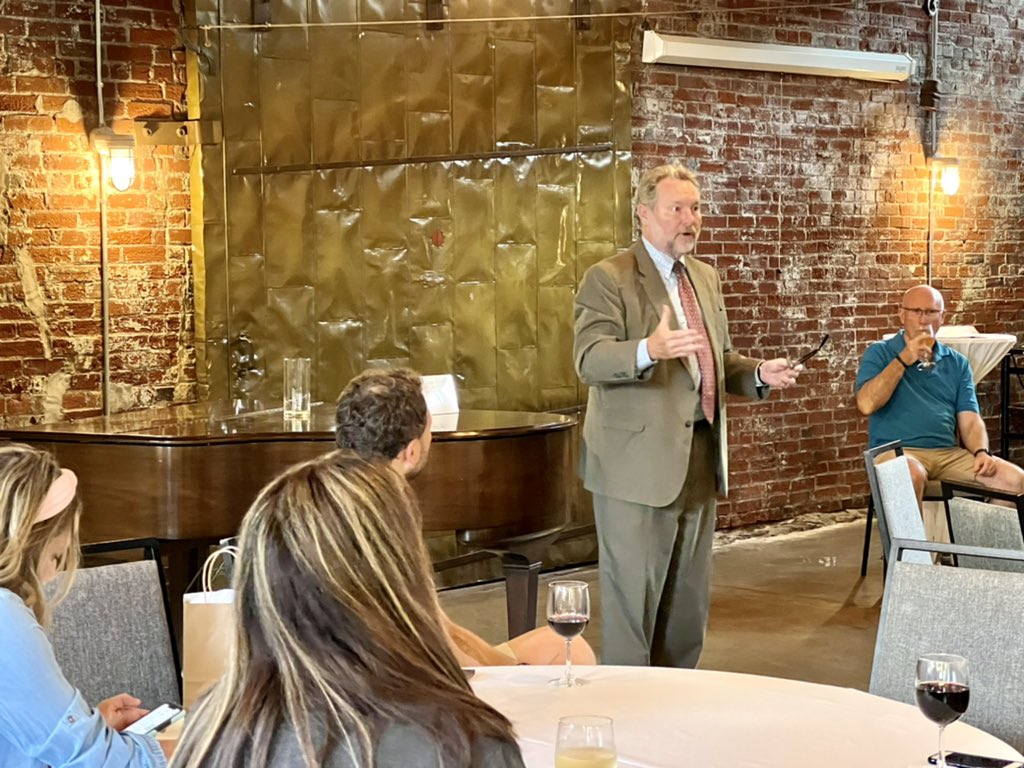 Judge McGraugh, who's assigned to division 19 of the circuit court, spoke about the latest impacts of COVID-19 on general court operations and the process in which judges are selected and retained in the City of St. Louis under the Missouri Plan.
He also gave those in attendance an update on some changes to jury service and helped provide insight into some of the determinations judges are required by law to make regarding criminal defendants pretrial.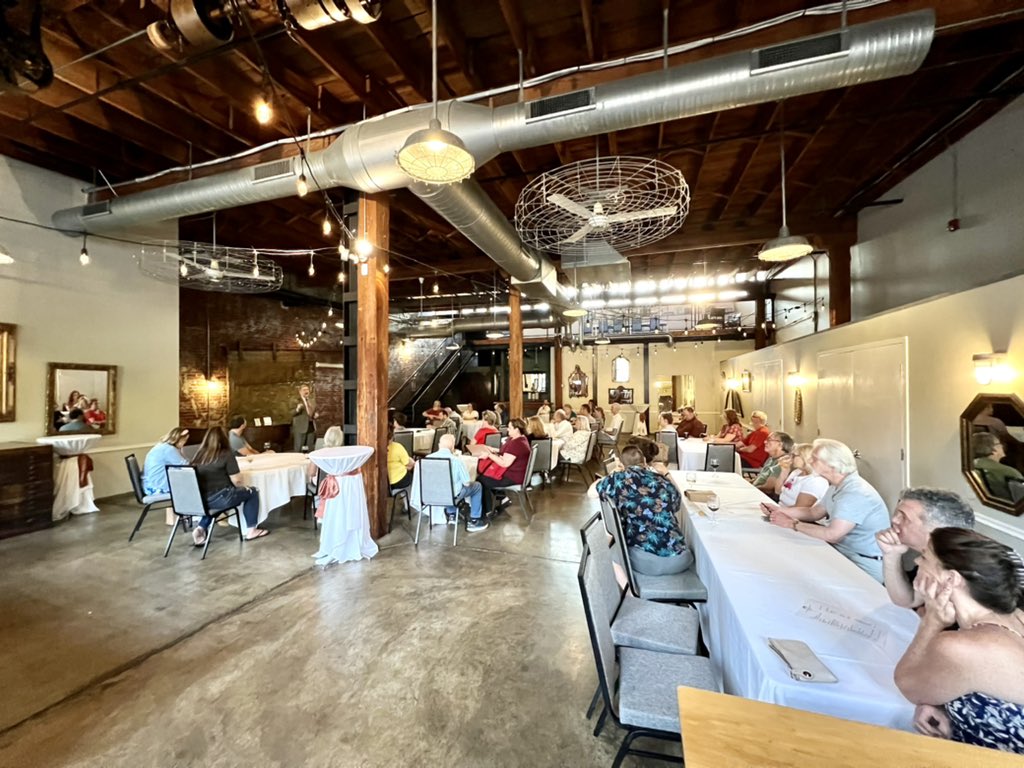 The Court wishes to thank the members and leadership of LSRC for inviting Judge McGraugh to come speak. If you or your organization are interested in having a judge or representative of the Court attend one of your events, please reach out to Chief Communications Officer Jacob Long at Jacob.Long@courts.mo.gov or (314) 622-5685.